Barnfield Weddings & Events at Brickwall Farm
Available between May and September

Sustainable – Beautiful – Natural – Slightly Wild
We use the beautiful Barn Field to provide a nature-filled backdrop to your big day. It's probably the prettiest spot on the farm, beside the lake with stunning views on two sides, and we hope you'll love it as much as we do. There is the possibility of holding a blessing or humanist ceremony in the woodland or wildflower meadows, perfect for a sustainable, literally 'green' wedding, surrounded by nature.
The field can accommodate a tipi or marquee for up to 120 guests, and is available either for Dry Hire or with a tipi and furniture package. Run with the aim of having the smallest possible impact on the environment, it is available for a maximum of twelve weekend weddings between May and September each year.
There is the option for you and up to four others to stay in the cottages, or to camp or organise glamping tipis in the neighbouring field. There is also plenty of accommodation available locally in and around the village. We are just over 15 minutes from the nearest train station at Braintree.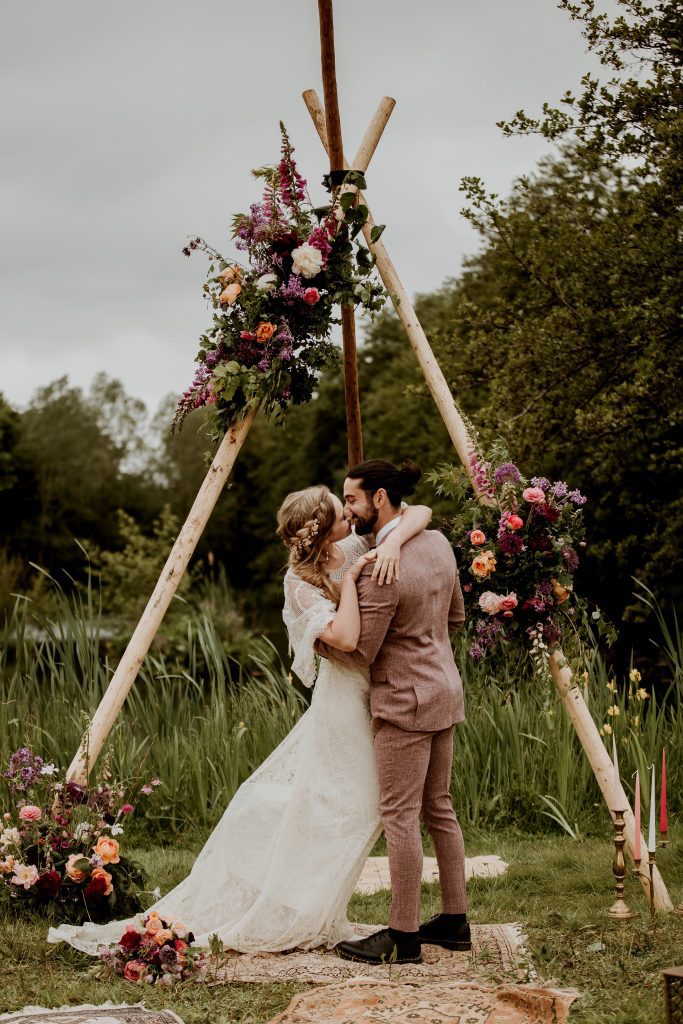 Dry Hire Weddings
Dry Hire Weddings allow you the freedom and flexibility to bring your own ideas to make your wedding truly individual and 'yours'. It requires some organisation, and we can help you with some of the details if you need it, or you might want to use a wedding planner/organiser. If it sounds like it might be your kind of thing, please do give us a call on 07835193522 to talk about the options, or via email at barnfieldweddings@gmail.com. We'd be especially happy to help if you're looking for somewhere to make your wedding as sustainable as possible (we are members of the Sustainable Wedding Alliance).
Hire Costs
The cost of Dry Hire of the Barn Field venue includes the following:
Rent of the site for the tipi or marquee, accessible from 9am on the day before to 1pm on the day after your wedding
Exclusive access to the site and additional areas (including woodland areas) for that period
Water supply and power source
Use of the fire pit and as much firewood as you need
We offer packages which include the tipi and furniture, but if you prefer to organise everything yourself extras that would need to be booked in addition include the tipi/marquee (including space for the caterers), mobile toilets, refrigeration (if not supplied by caterers), florist, heating (if required), catering, drinks, tables, chairs, crockery etc. We don't charge for corkage.
Dry Hire costs start at £750 for short events of less than 12 hours, or £3,500 for 3 day exclusive hire.
For further information and details of our packages, please email us at barnfieldweddings@gmail.com, via Instagram at barnfieldweddings, or via mobile on 07835193522
Picture credits (above): Concept, planning and styling @twobecomeoneweddingplanner Tipi @coasttocoasttipis Photographer @sonder.lust.photography Florist @helen_sheard_floral_designs_ Furniture and prop hire @thelittleweddingwarehouse Wedding dress @poppyperspective Wedding jewellery and hair accessories @sarahrobertslondon Table props, vessels and styling @louloueventdesign Hair and make up stylist @hair_by_michelle_smith Model couple @samuelandgrace Tablewear hire @thebaileystablewarecompany
---
Hire costs & details:
Please contact us using the details below for information about our packages.
Contact: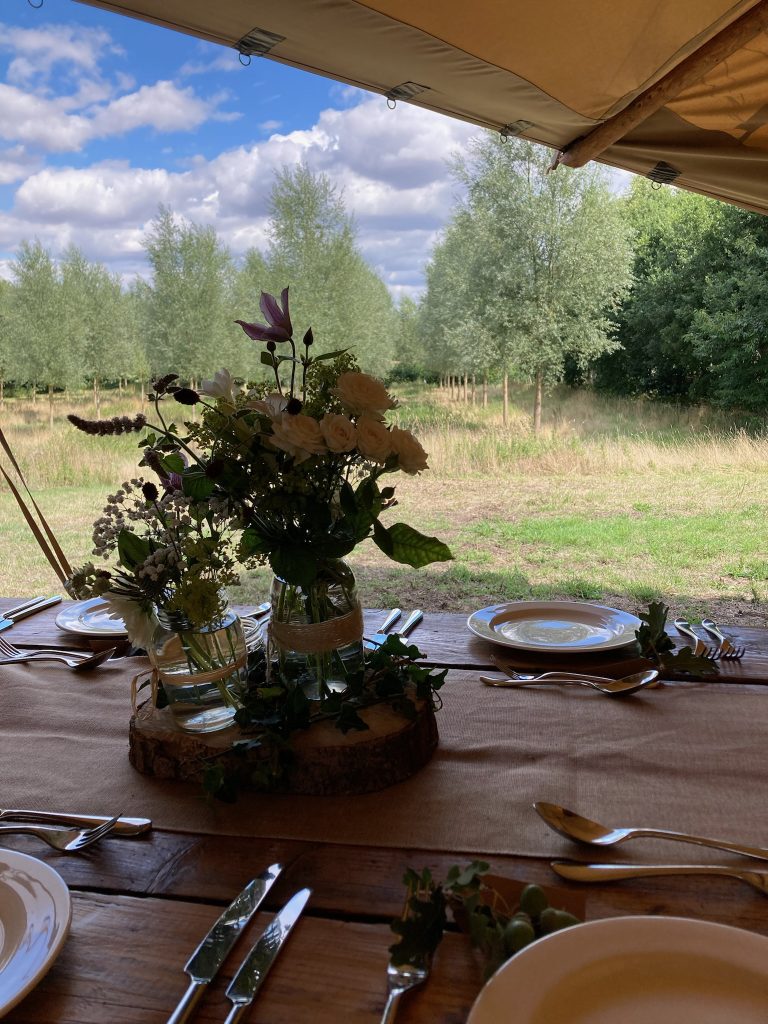 Discover Things To Do On The Farm
The farm provides opportunities to indulge your love of nature, the countryside and your need for beautiful surroundings, whatever the season.